Chef James Kohela has been executive chef of Boucherie since 2019. His passion for food comes from his dad, a Michelin star chef.
His dedication to his work showed him the way he wanted to be, but for Boucherie, the inspiration comes from his mom, who is Italian from Sardinia. His childhood memories also give him the sensitivity and a different vision of food.
James Kohela started his culinary career 14 years ago. He had several experiences in different regions of France and many kinds of restaurants.
He went to work in Monaco for the Michelin restaurant Le Vista. In 2012, he joined the Shangri-Ly Hotel Paris to work for the restaurant L'Asallie (2 Michelin Star) with Francois Peruchi, regarded as the best chef for a restaurant in the World in 2020. The two years with extreme rigour and perfection were a tremendous experience.
He loves the rigour of Michelin star restaurants, but he has found his true happiness in creating simple, tasty, and elegant. He believes that the best way to make people happy lies in simple things. Little touches carry special meanings.
James Kohela is dedicated and passionate about everything he does. His mantra is :
"Be positive and Be yourself".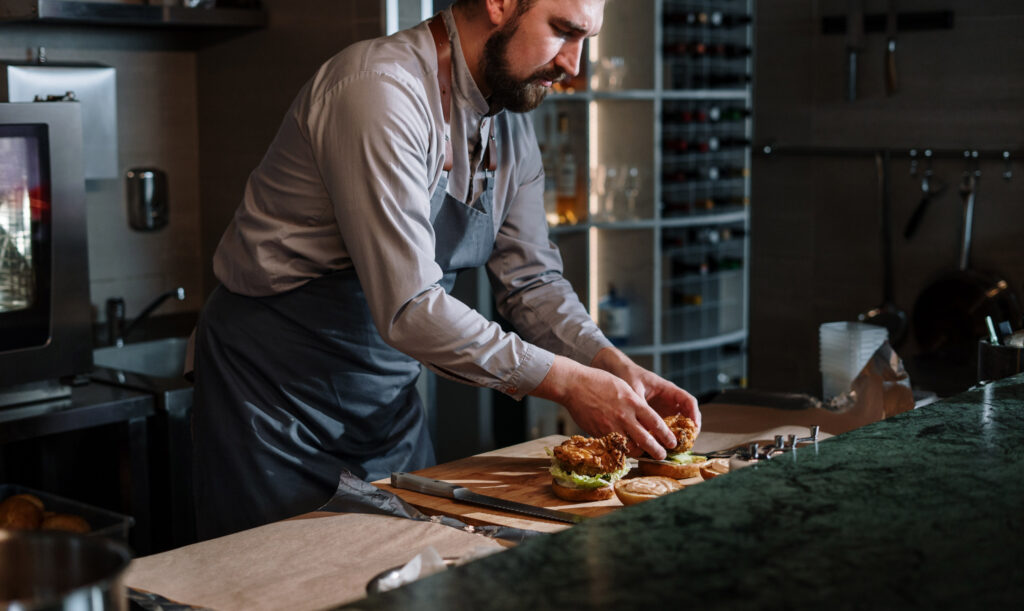 Cooking is the ultimate giving. Meet our team.